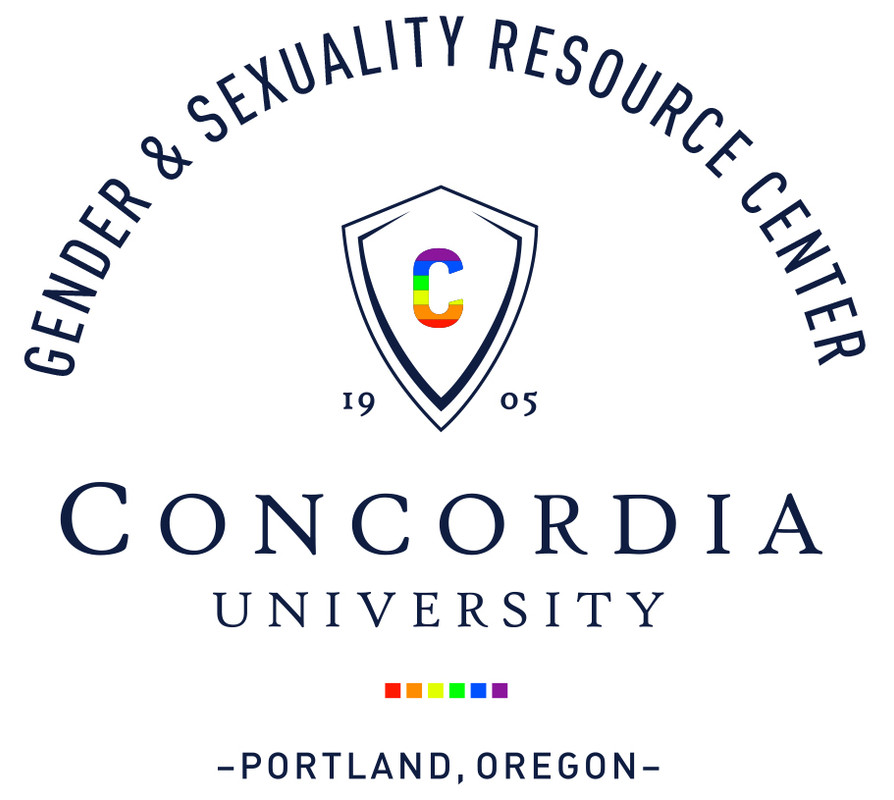 Word comes that Concordia University in Portland, Oregon has established a Gender and Sexuality Resource Center (archived page). The center puts forth its mission as follows:
The vision of the Gender and Sexuality Resource Center (GSRC) is to create and foster a safe and inclusive campus climate that supports the academic and personal development of all students so they can reach their ultimate goal of graduation. Specifically, the GSRC seeks to serve those who identify as gender or sexual minorities, those who believe they have experienced Title IX violations such as sexual assault, and the University community as a whole through educational programs and activities which support the vision and mission. The mission of the GSRC, rooted in Christ's call to love, is to be an affirming, empowering, and supportive space for Concordia students.

"And now I give you a new commandment: love one another. As I have loved you, so you must love one another." -John 13:34
If you thought that Christ's call to love one another had a reference point NOT involving the approbation of phallic penetration of one another's rectal vaults, Concordia Portland is here to set you straight.
The page goes on to lay out the GSRC's strategy for fulfilling their mission:
In order to fulfill the GSRC mission and vision, the center specializes in providing direct student support through activities, resources, and a space for LGBTQ+ students. The center also coordinates prevention education for students, staff and faculty aimed at creating an inclusive community and eliminating gender and sex-based oppression, in compliance with Title IX-related law and guidance. As we prepare leaders for the transformation of society, Concordia strives to proactively address issues that impact our students, while also supporting them when issues do arise, so students can achieve all their highest dreams.

(emphasis mine)
Of course, in creating a space for LGBTQ+ students, Concordia Portland has eliminated any space for students who believe what the Prophets and Apostles taught about the matter, who will now be discouraged from speaking such "hate".
Jezebel had her safe space for the prophets of Baal too. But, as always, such "inclusivity" is over as soon as it is adopted. Like matter and antimatter, good and evil can not occupy the same space, and "good" ceases to be so as soon as it assents to the possibility that reality might be otherwise.
Concordia Portland is siding with Balaam on the transformation of society. Rather than preparing students to bring the people of the world to the promised land of the Kingdom of God, they want to support them in achieving "all their highest dreams." A journey which, this writer has no doubt, will surely take them above the heights of the clouds.
Thankfully, they won't have to make that demanding trek on their own. Nay, the Pillar of Rainbow goes before them, to guide their way.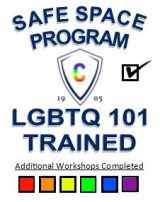 That's right, the Safe Space Training Program (archive) is open for business. Gotta start with the basics, so LGBTQ 101 is your first stop on this reeducation campaign.
Thank you for choosing to voluntarily register for this training opportunity! Through this training, we aim to provide you with the basic concepts to help you create safe spaces and best support LGBTQ persons, no matter your role on CU's campus. This is the prerequisite training for further workshops in the realm of Gender and Sexuality that the GSRC will be offering, such as Ally Corp Training, Trans-specific issues, Intersectionality issues, etc.

— From the sign-up page
Note the choice of words in the first sentence. That I am thanked for "voluntarily" registering via the web page implies a separate class of people for whom this reeducation is NOT voluntary. Else the word is extraneous.
That's the way it always goes with the Balaamite transformers. It's always voluntary, until it's not. When they break out the whips, you may know that the scorpions are close behind.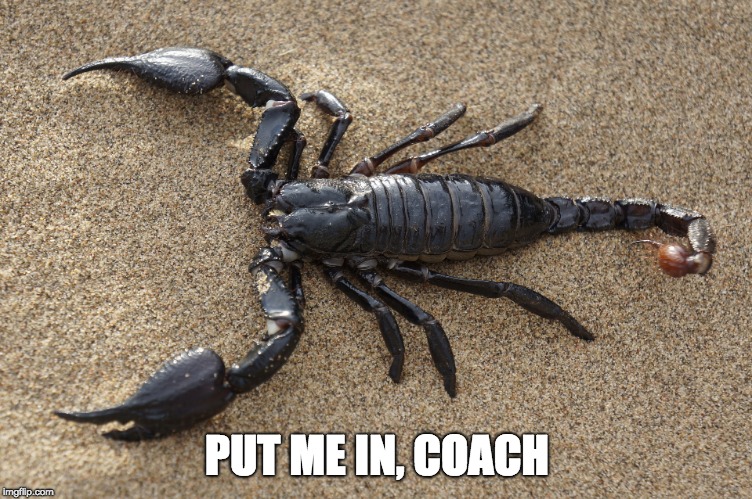 But let's cut to the chase.
Concordia University, Portland, has become the epitome of misnomers. Concord is the furthest thing from describing Portland's relationship with the LCMS corporately on this point.
Their stench has been waxing for some time, but now it is altogether too much to bear.
Which is why they need to drop the "Concordia" label and replace it with something more befitting of their odor and descriptive of their radical acceptance of all things homosexual.
I'll even move that we be magnanimous and let them keep the "C". Less of a strain on the re-branding budget, and all.
Colostomy University: where angels fear to tread.